Dear Shareholders,
Tradeweb is built on a foundation of strong relationships, product innovation and the power of our global network. Providing a flexible and reliable platform for our clients, especially during periods of disruption and market volatility, is core to everything we do.
Download Letter
Connecting to Investors
For over 20 years, Tradeweb has excelled at the intersection of markets and technology as a leader in building and operating electronic marketplaces for rates, credit, equities and money markets. In an exciting move for our people and our network, we took Tradeweb public in the Spring of 2019 to accelerate our business goals and expand our power to innovate. It worked.
IPO – A Successful Launch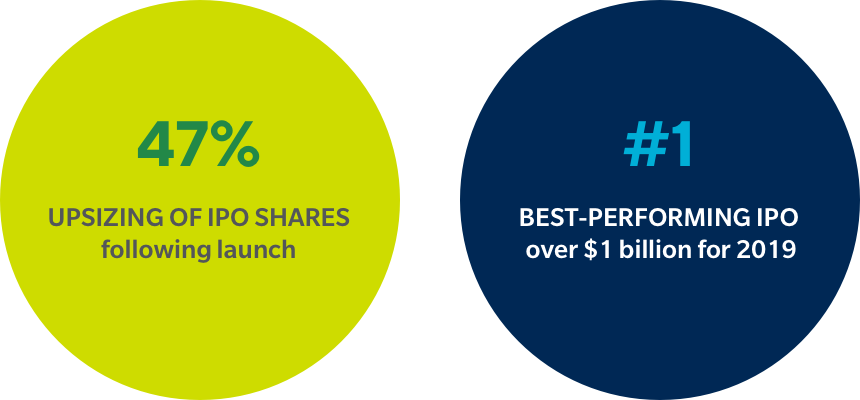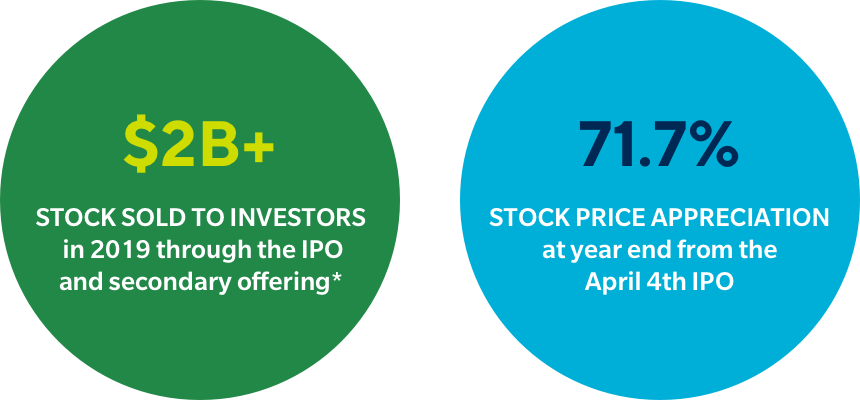 At the IPO in April, sales of Class A common stock totaled $1,242 million. A secondary offering in October consisted of an additional $835 million. The proceeds from each of these offerings were used to purchase existing shares from pre-IPO shareholders and as such, no new capital was raised from the offerings.
Connecting the Markets
Uniquely and deeply integrated in our markets, we connect more than 2,500 clients around the globe to form a network of the world's largest banks, asset managers, hedge funds, insurance companies, wealth managers and financial advisors. We're committed to building better markets that enhance our clients' trade execution strategies and drive increased performance.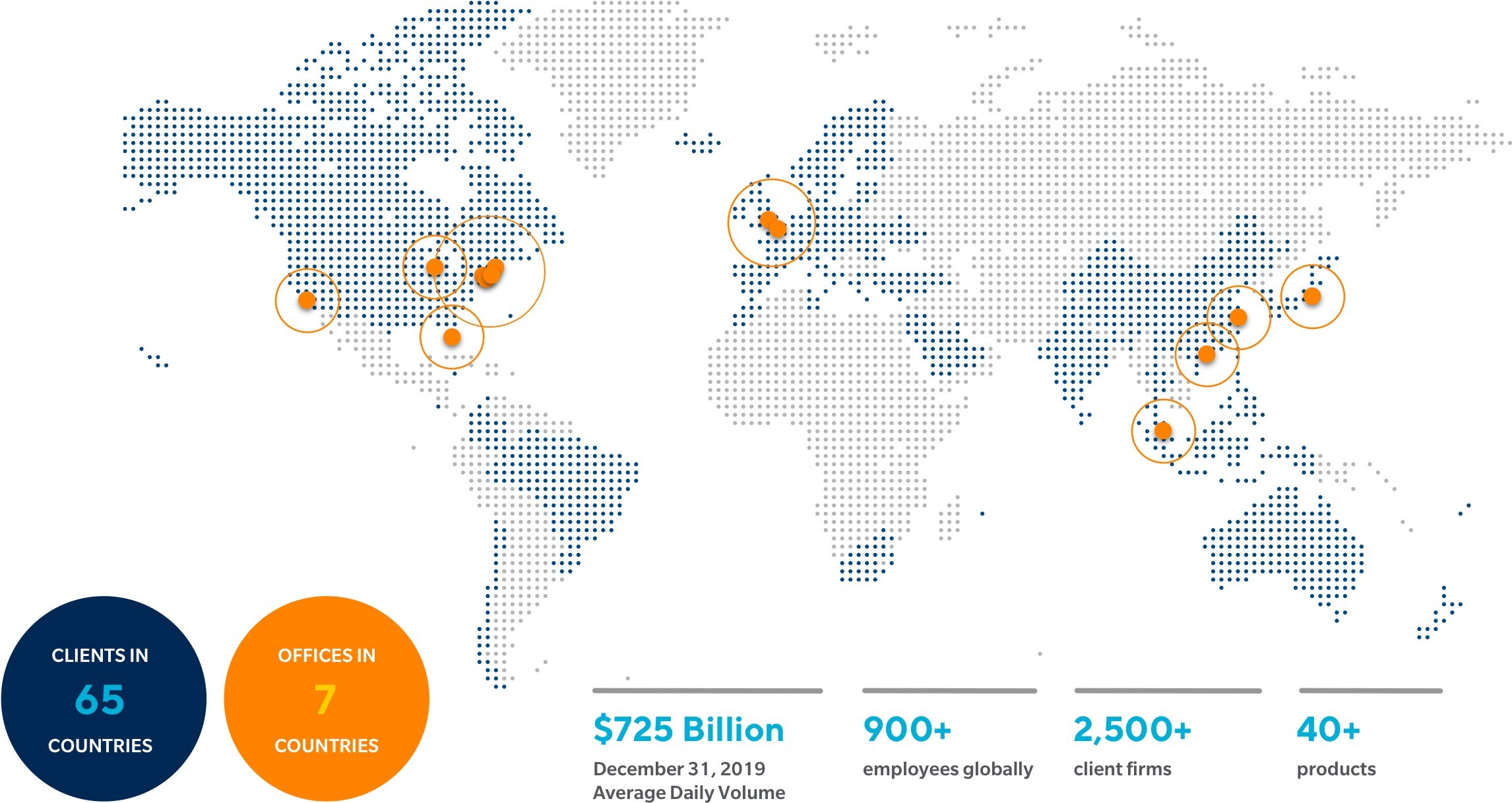 Creating Access to Liquidity
In the global fixed income market, finding the other side of a trade can be challenging at times and costly, given the sheer number of issues, frequency of trading activity and regulatory requirements. Enter Tradeweb.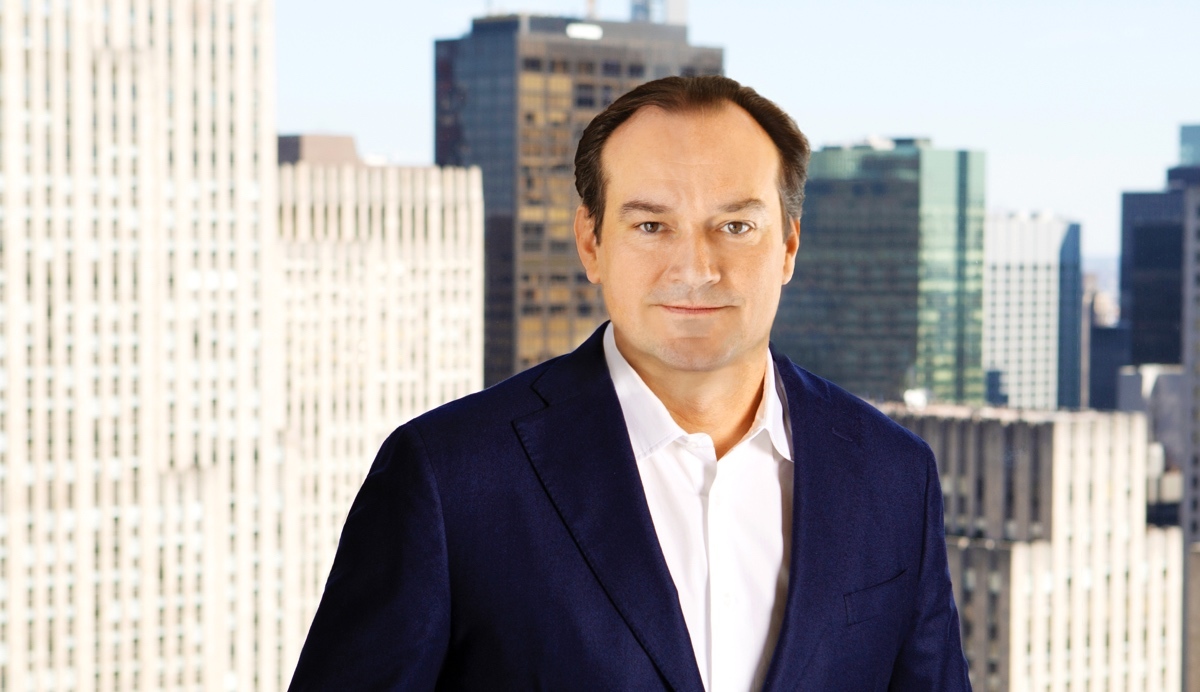 The days of siloed markets are behind us. With every step of the trading process now digitized, Tradeweb innovates across asset classes to deliver pioneering solutions such as portfolio trading, net spotting, and AiEX to drive greater market efficiencies.
Connecting Liquidity Pools
We provide institutional, wholesale and retail market participants with direct access to deep and diverse liquidity. By integrating our marketplaces, clients can trade more than 40 different products across rates, credit, equities, and money markets on our platforms.
Connecting to Innovate
Collaborating with our clients to create solutions for their evolving workflow needs has always been in our DNA. These trusted longstanding relationships have been the catalyst for expansion of our businesses across geographies and into new products.

Learn more about our recent areas of growth:
Connecting to Create
End-to-End Efficiencies
We work directly with our clients to create more transparent, intelligent and efficient ways to trade. By building solutions that support our clients' needs across all aspects of the trade cycle – from price discovery to flexible execution to post-trade analysis and reporting – they're able to trade with confidence and control.
Connecting to People
Investing in our employees has always been critical to our success. Tradeweb attracts self-motivated problem-solvers with high levels of creativity and ingenuity, drawing people from leading banks, asset managers, brokers and other market participants. Together we're improving the way financial markets trade.