DATA & ANALYTICS
The
go-to-source

for trusted, reliable data and analytics.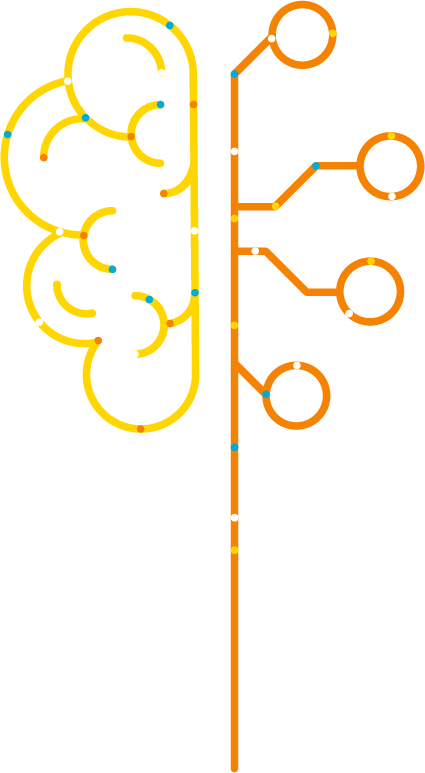 Actionable insights


from an industry leader

As an industry leader in the financial markets, Tradeweb is relied on by market participants, analysts, research firms and news outlets alike as the go-to source for trusted, reliable data and analytics.

Our comprehensive suite of Data and Analytics products facilitate timely price discovery, optimize workflows, and deliver numbers-driven insights that inform strategy, adhere to regulation, and enhance trade performance.

More than 20,000+ clients connect to Tradeweb to form a global network of the world's largest banks, asset managers, hedge funds, insurance companies, wealth managers and retail advisory clients. With leading offerings in government bonds, mortgage securities, municipal bonds, credit and derivatives, over 40 products are traded in more than 65 countries across the globe.

On average, we facilitate more than $1.06 trillion in notional value per day.*

As a result, Tradeweb is able to provide the world's market participants with award winning, actionable, pre- and post-trade intelligence.

*ADV as of Q1 2021.

Discover a wealth of Securities Pricing
In complex, fast-moving, and highly-regulated markets, participants trust pricing from Tradeweb to closely monitor, measure, and manage their strategies.

Get the analytics and tools needed to measure the effectiveness of your transactions.
Liquidity Score and Index evaluate your ease of trading E.U. & U.S. government bonds across countries and maturities since 2008 with our liquidity index. Analyze credit liquidity on the bid and ask side with a score ranging from 1 to 10 for European bonds. U.S. & E.U. bond liquidity can also be viewed at an aggregated level too with a value of 10 attributed to most liquid instruments. Credit scores available from 2017.
Transaction Cost Analysis (TCA) Our award-winning real time TCA solution delivers precise analysis using Tradeweb's composite pricing allowing you to gain insights into your trading activity. Review your costs and counterparty performance against different metrics and product specific aggregations to identify hidden patterns. This performance analysis tool also enables you to monitor adherence to your best execution rules via its compliance focused module.
Learn more >


Seamless Software
Solutions
Simplify your workflow with our analytics tools.
Our library provides in-house and commercial system developers the routine calculations for the valuation and analysis of domestic, foreign, and emerging market fixed income securities.
Find out more
TechHackers @nalyst Excel Add-In performs complex financial modelling and analytics to support customers in fixed income, derivatives, asset securitization, and risk management operations.
MD Link the Tradeweb Excel Add-In, provides streaming real-time pricing updates, two years of closing price history, and 1 year of tick and interval (down to 1 minute intervals) history directly from our award-winning fixed-income marketplaces for customized modeling and analysis. The market prices available through the MD Link are sourced directly from over 50 of the leading market makers in the U.S. and Europe – with millions of updates throughout the day.
Learn more >
Replay Service is a comprehensive suite of tools for capturing, analyzing and replaying real-time market data. Replay Service provides a fully integrated development environment to dynamically manipulate and test market data applications.
Learn more >
Market Data Integrator (MDI) seamlessly collects data from a variety of sources such as Excel, FIX, JMS, CSV, Database and more; converts the data for compatibility and then distributes the data to client applications.
Tradeweb Integrator (TWI) makes it simple to publish from Microsoft Excel to various Tradeweb buy- and sell-side APIs. Now you can publish offerings and watchlists, stage orders in the docket and submit orders to AiEX all from within Excel. TWI takes care of all mapping and translation requirements for all Tradeweb supported asset classes.


Markets are demanding. Regulations change. Products evolve. That's where we come in.
Our MiFID II market data provides an exclusive lens into Tradeweb's leading electronic marketplace via our MTF and OTF data sets, and brings transparency to what's trading away from venues through our APA. Over 100 financial institutions, including the majority of tier 1 global investment banks, submit their OTC trading to Tradeweb's APA service, making it one of the leading providers. Learn more >
Tradeweb Venue Executions – contains all trades performed on Tradeweb's European platforms (MTF/OTF), consisting of instrument, time, price, and volume.
Tradeweb APA Post-Trade – captures "off-venue" executions from over 100 financial institutions, via voice, chat, or single dealer platforms – includes trade reports from 30+ Systematic Internalisers (SIs). Learn more >
SI Quotes – attributed, firm pre-trade quotes made by SIs (typically large dealers) to clients over the phone or on single dealer platforms.
Tradeweb Venue Quotes – includes firm RFQ & RFM responses to inquiries on our European platforms.


Flexible Delivery Options
Access is available through a variety of channels:
Direct Dealer Content (DDC) – Streaming prices and axe data directly from dealers via Tradeweb API.
Direct Feeds – Real time and delayed feeds via Multicast, MDServer, API and Refinitiv Eikon and other partner distributed direct feeds.
Direct Distribution – Intraday, end of day and periodic cloud provider distribution (Amazon, Google Cloud, Azure); Amazon Data Marketplace.
Excel Feed – Real-time and historical data delivered straight to Excel via Tradeweb MDLink.



We also offer limited licenses at low or no cost for Academic Usage please reach out to Tradeweb Reference Prices with your request.